Sale!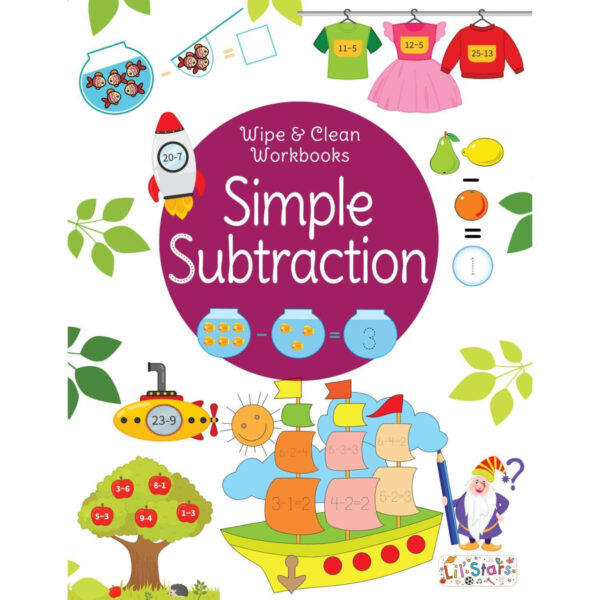 Wipe & Clean Workbooks – Simple Subtraction
Format: Paperback
Number of Pages: 16 colorful pages
Dimensions : 22 x 17.5 x 1 cm
Language: : English
With pen: Yes
10 in stock
Description
Get pre-schoolers to learn simple, everyday things with this wipe and clean book. Full of interesting activities with colourful pictures, this book lays emphasis on making learning fun. Compiled by experts, this activity book uses repetition to help children learn some easy words in English. It's easy: write, wipe, clean, and repeat!.
Contains:
A wipe-clean book
A pen